Virginia Sprint Series
Race #18 Saturday October 28th 2023
IMCA RaceSaver Sprint Series
Langley Speedway Hampton, Va.

by Jim Haines

Jerald Harris Has Hat Trick at Hampton Oval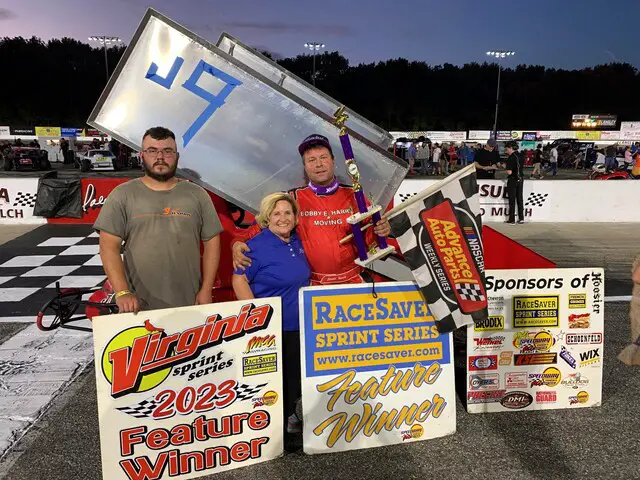 Jerald Harris has the number for Langley Speedway in Hampton, Va. as he swept all three races this year.
At the special Shawn Balluzo Memorial race Jerald Harris was able to take the lead early and speed to victory.
Heats kicked off the night with Bill Mullis and Billy Hubbard taking wins.
Matt Mullins and Matthew Leach paced the field to green with Mullins out first and not long after Harris would make it to second with Hubbard and Leach trying to chase them down.
Mullins and Harris were locked together until lap seven when Mullins was a little high coming off four and Harris went low and to the front.
Harris went to making quick laps with Mullins staying close until the last few laps as Harris flashed under the final Checkered flag of the season.
At the line it was Jerald Harris, Matt Mullins, Matthew Leach, Bill Mullis, Travis Wall, Chris Ware, Caleb Harris and Billy Hubbard.
This will close out the season and we want to thank all the race fans racetracks and staff, the sponsors and racers of the series as we look forward to our 27th season.