Virginia Sprint Series
Race #22 Saturday September 30th 2017
IMCA RaceSaver Sprint Series
Shenandoah Speedway Shenandoah, Va.

by Jim Haines

Mike Keeton Fly's to First Win
On the first cool evening of the fall season Mike Keeton turned up the heat and was fast at the front and stayed there all the way to his first sprint car win.
The feature only event rolled off with Bill Rice and Mike Keeton on the front row. The green flew and Keeton stayed high and Rice on the bottom hugging the line.
Keeton got free on lap two and Jerald Harris came with him up high and went for the lead lap after lap leaving Rice to deal with Anthony Linkenhoker.
The pavement races really fly by and Harris was keeping close but not getting alongside while Linkenhoker made it to third.
Keeeton was smooth and steady up front and with a few laps to go made some good moves in traffic which caught out Harris allowing Keeton to get away and race to the checkered flag first.
At the line it was Mike Keeton, Jerald Harris, Anthony Linkenhoker, Bill Rice, Chris Ware, Josh Perreault, Neil Sandridge and Jack Rice.
This ends our 20th season and we want to thank all the racers and families along with the race tracks and staff that make this all work as we look toward our 21st.

=========================================================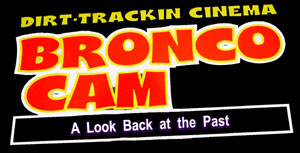 Below I redid the French Grimes and Glenn Worrell Videos
to view on Youtube.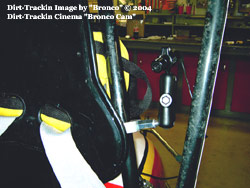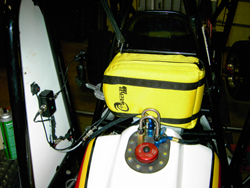 In the past to do incar camera you had to strap a pack onboard
with a sony recorder. Look how Technology is today
a simple GoPro !